About Global Faith Network
Global Faith Network is a compassionate ministry that works with and alongside organizations currently in place in Guatemala. Our goal is to offer support for their many needs so they may focus their efforts on the work they are doing to improve the lives of the many people they serve.
Our Mission
Engaging people and connecting resources.
Our Purpose
To walk with Grassroots leaders as they change the world they live in.
Our Vision
To see a world where equipped leaders create sustainable communities.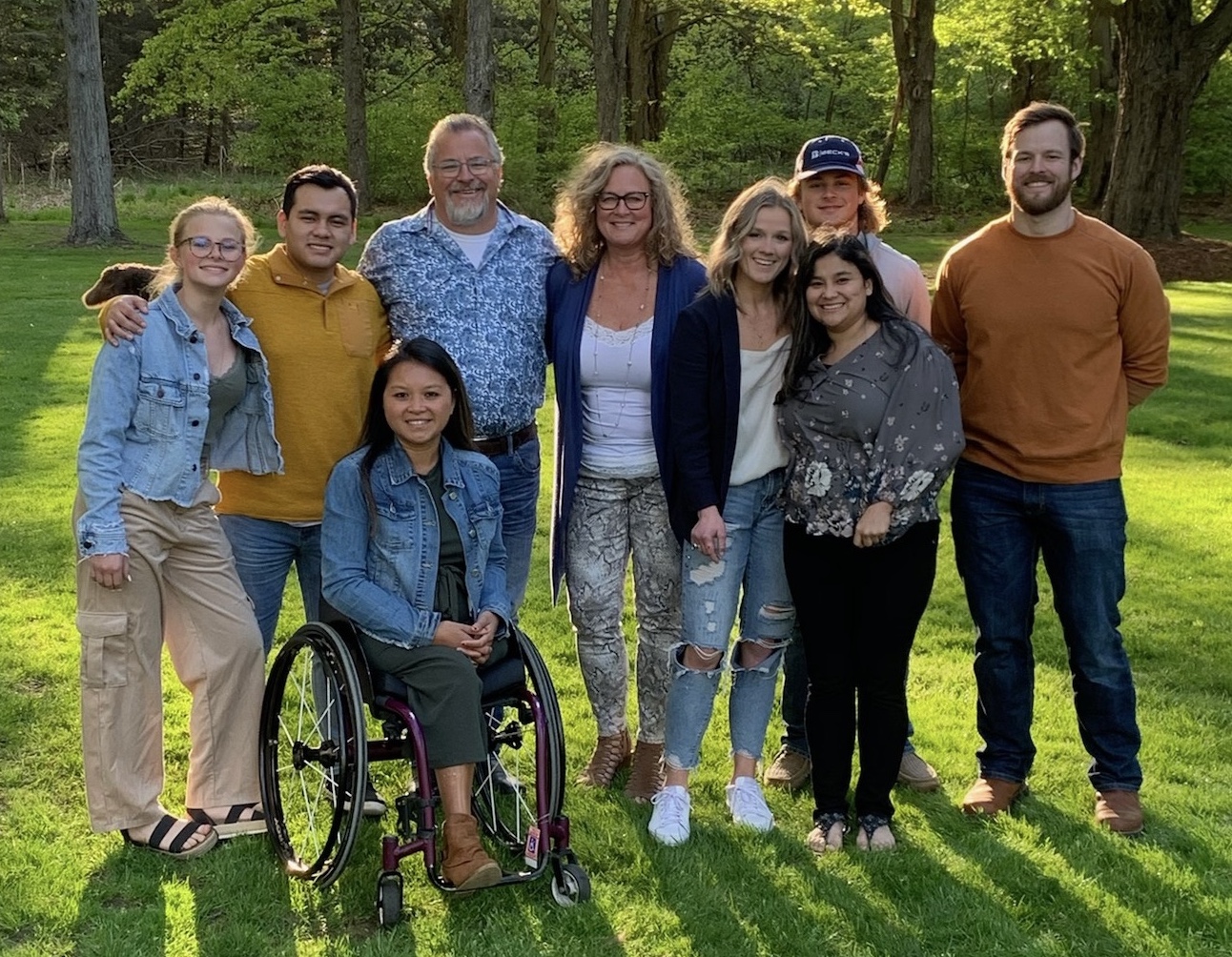 J.P. & Suzanne live in Hudsonville, Michigan. They are the proud parents of a blended family of nine. Their interest in international missions began over 23 years ago in Vietnam through JP's parents, Don & Jan Koop, when they started Hands of Hope Int'l, now called Global Faith Network. This ministry led to the adoption of his eldest daughter, Mayleah which led to two more adoptions of Jenny and Donny, both of whom are from Guatemala. The Koop's have four more children, Alex, Rachael, Gavin and Katie, who all share the passion to make a difference. The Koop's have felt a calling to serve and have only reaffirmed this calling through the amazing ministry partners they have met and the relationships they have built in Guatemala.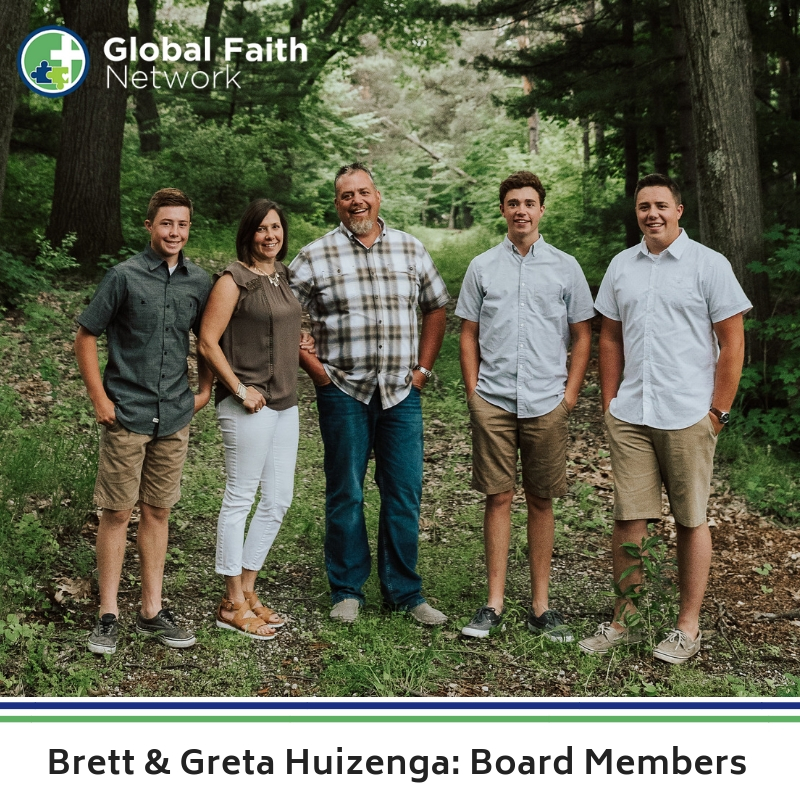 Brett and Greta Huizenga and their three boys Max (20),Jack (18),and Will (16), live in Hudsonville, Michigan. Brett runs a landscape company while Greta is an Interior Designer. In 2012, they went on their first of many vision trips to Guatemala, and saw a different world than what had been so familiar to them. This ignited a spark in their hearts to make a difference and bring awareness to the amazing ministries that they had connected with. Being a part of Global Faith Network is a way for them to nurture these relationships and to help increase God's global family.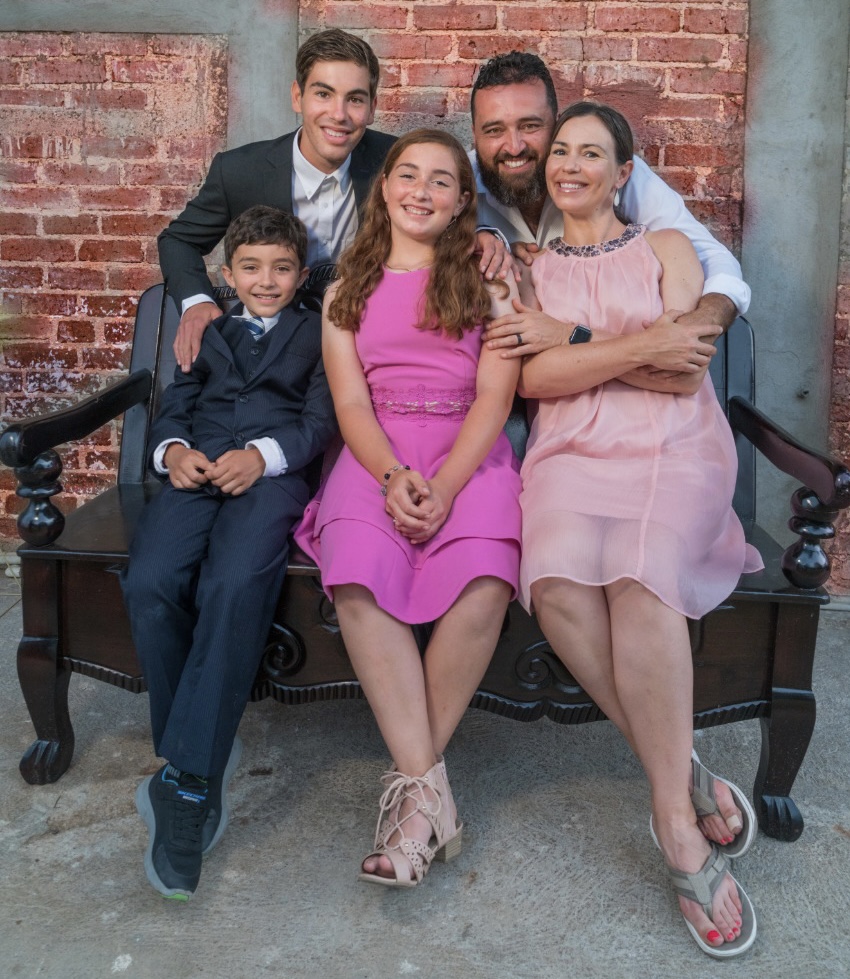 Jose and Erin served for over 15 years in zone 18 of Guatemala City where Jose was born and raised. They helped develop programs that would be self-sustainable, based on challenging Guatemalans to help support Guatemalans. The local giving over the years has been abundant and continues today through the ministries that carry the same vision: "Sharing the love of Jesus". Jose and Erin Armas and their three children Daniel (18) Sofia (13) Samuel (9) live in Grand Rapids, Michigan. Erin teaches third grade in a Christian school where their two youngest children attend. Jose is on the board of Global Faith Network and serves as operations director for the organization.
Global Faith Network, formerly Hands of Hope Int'l, was established in 2000 as a Christian non-profit 501 c3 organization whose mission was to improve the health, education and economic conditions of disabled children and families in Vietnam.
The very first initiative launched was a ministry for street kids. Over the years, the communist government became more involved and wanted us to start working with disabled children and their families. Our programs included medical services such as health check-ups and screenings, much needed surgeries, prosthetic devices, and wheelchairs along with training for the physicians who serve disabled children. We also provided scholarships for education and support for the families such as a home, food and the ability to gain career skills through training and micro-finance loans.
Over the years, the government of Vietnam imposed further restrictions and regulations that ultimately resulted in a significant decrease in our ministry effectiveness and also left us with higher ministry costs. While over 8,000 children's lives have been changed, we were not able to share the hope we all long for, which is Jesus.
So, in January of 2010, we officially closed down our Vietnam operations and moved our efforts to Guatemala, where we have the freedom to minister to at risk children without any government interference. It is interesting that our first initiative in Guatemala was working with street kids, just as we started years ago in Vietnam – God is amazing!
To receive stories and updates from Global Faith Network, sign up below.